Discover more from Digital Creative Futures w/ Q-Roc
Welcome to Digital Creative Futures. Join Q as we journey through the digital creative future, exploring Web3, AI, the metaverse, and more.
Evolution of the Internet
What you need to know before exploring Web 3
Peace Web3 Explorers!
Before we can get into what Web 3 is, we should understand what Web 1 and 2 were. Let's embark on a voyage through the evolution of the internet.
First up, Web1. This was the 'read-only' era, like a digital library. Websites were static, like reading a digital book. 
The defining characteristic of Web1 was that it was 'read-only.' This means that while we could read or consume the content, we couldn't really interact with it or change it. It was like watching a TV show - you can see and hear what's happening, but you can't participate or affect the storyline. Websites were largely static, meaning the content didn't change unless the person who created the site decided to update it. You might remember this from the GeoCities era, where each page was like a fixed digital poster. With Yahoo, you could look up websites and find information, but you couldn't leave comments or post your own links. And with AOL, you could receive emails and play games, but you couldn't share your own content or customize your user experience very much.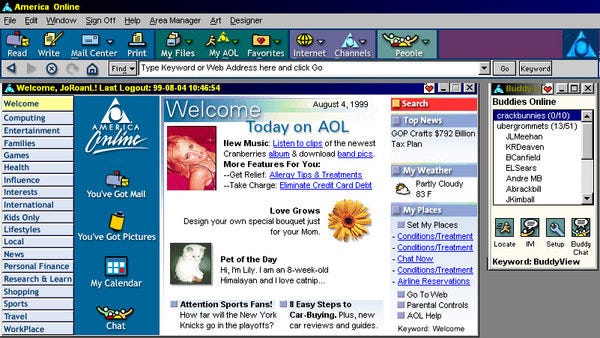 Shout out to my Dad who had us on the internet early on…I was playing Where in the world is Carmen Sandiego on Prodigy dial up? So in Web1, we were mostly spectators in the digital world. Information was there to consume, but we couldn't interact with it much.
Web2.0, or the 'read-write' phase of the internet, was a big leap forward. It was like going from being a viewer to being a participant. So from watching Star Trek on TV to participating in a holodeck simulation, one of my ultimate dreams! We could now interact with websites, share our thoughts and ideas, and contribute our own content. Websites became dynamic and interactive, and social media platforms like Facebook and MySpace emerged. Shout out to my Mom who once called me and said I need your help with something on Myspacebook. Love you, Mom! 
This phase was the dawn of user-generated content - if Web1 was a library, Web2 was a conversation. In Web2 we began to interact, share, and contribute. Websites transformed from static pages to dynamic and interactive platforms. Remember creating your very first profile on Facebook? Depending on your age you might remember customizing your MySpace page with your favorite song, or perhaps you recall editing a Wikipedia page for a school project? These are all examples of Web2.0 websites.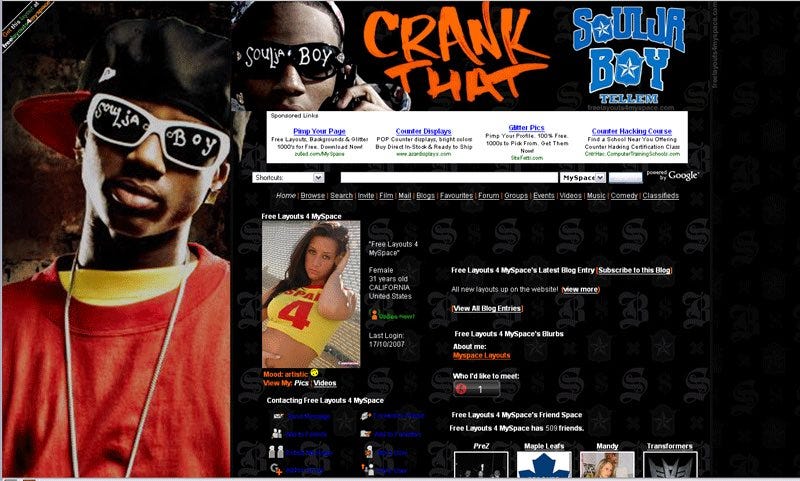 Facebook and MySpace were like digital hangouts, where we could chat with friends, share photos, and express our personalities. Wikipedia, on the other hand, is like a massive, ever-changing digital encyclopedia that anyone could contribute to. 
The defining feature of these websites is that they're driven by user-generated content. That means that the information, the discussions, and even the site's look and feel were all created by website users, like you and me. 
If we think of Web1.0 as a digital library, Web2.0 was more like a lively discussion in a global classroom. The power to create and change content was no longer limited to the website owners. Everyone could have a voice and contribute to the conversation. This was truly a revolutionary change.
Right now, we're in a transitional period. Web2 is still prevalent, and a lot of folks online have no clue what Web3 even is. But that's why you're here, learning and exploring!
You're already ahead of the curve by diving into Web3.0, the 'read-write-own' era. It's like being given command of your own starship. In Web3, we're not just consumers or contributors, but also owners. We can create, interact with, and own our digital content. With the advent of blockchain technology and digital assets like NFTs, we now have the ability to truly own and monetize our digital presence. Web3 is decentralized, democratic, and driven by us.…if you have no clue what any of that means…just hang tight. We're going to explore this new frontier together in our upcoming videos.
Just remember, in Web3.0, we're not just spectators or contributors. We're pioneers, explorers, and most importantly, owners. So, stay tuned to learn more about how this exciting new phase of the internet will change the way we interact with the digital world.
And that's it for this installment! If you found this informative and can't wait to learn more about the uncharted galaxy that is Web3, don't forget to subscribe below and follow me on all my socials. We're going to dive deeper into Web3.0, explore its intricacies, and see how it's reshaping our digital lives.
If you are a creative or an entrepreneur or both, join me as we continue to chart the unexplored possibilities of this new era. The future is ours to create. Let's boldly go where no one has gone before.
Live Long and Prosper~
Thanks for reading Q.'s Substack! Subscribe for free to receive new posts and support my work.